You won't be able see your customers' navigation patterns unless you are looking directly over their shoulders. Okay, so that's a little extreme. But you get the point. Click tracking is your best friend.
Click tracking tracks where visitors click, and how long they spend looking at each element. This is a great marketing tool, as it allows you to gauge interest and popularity for your content. This information will help you determine which pages are most relevant to your audience.
Click tracking is a way to bridge the gap between your landing pages and your visitors. It allows you to see how your visitors navigate your site, as well as what you can do for them. Let's take a look at click tracking.
What is Click Tracking?

Click tracking tracks clicks on landing pages, emails, and apps. This is an important tool for marketing teams. Clicks can include anything from PPC ads to sign-ups for newsletters. These clicks are usually displayed numerically, visually (with Heat Maps), or per session.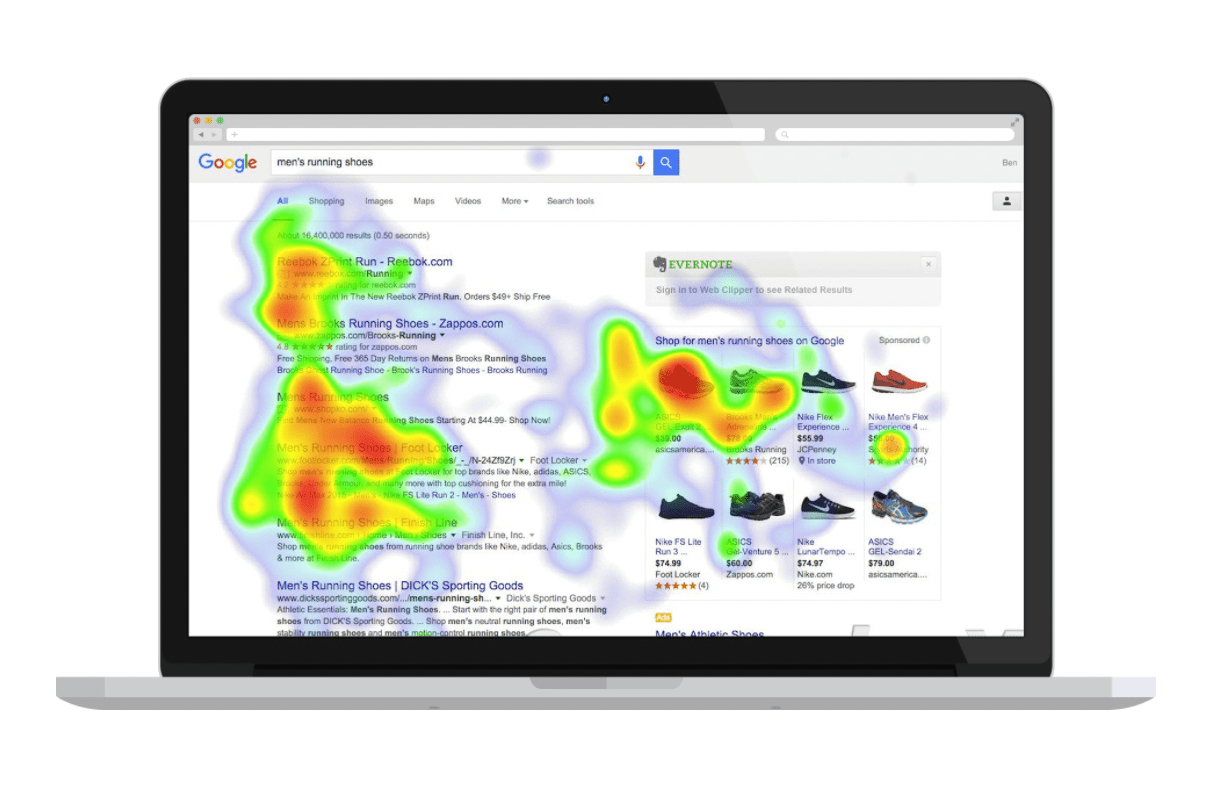 Heatmaps (such as the one shown above) are visuals that track user activities on a page. These heatmaps show how visitors move their cursor across the screen by showing you what they click, tap or swipe. They can help you see what is confusing and what works well.
Imagine a visitor getting lost on your checkout page, or having trouble finding the product image. Heatmaps can show you the click locations of your visitors and highlight potential issues with your page design.
To learn more about the browsing habits of your customers, you have three options for click tracking:
Website Click-Tracking helps you to determine which pages are most popular. You can also see how visitors interact with your site.
Email Click-Tracking can give you information about which emails are most engaging, so that you know what is best for each audience.
App Click-Tracking will help you determine how engaged your users are with certain parts of the app. This information can be used to prioritize updates or changes.
Why would you want to see how people clicked on your pages? Marketers would use this information to improve their campaigns, track relevant metrics and analyze the performance of your pages. You might be interested in which pages are most promising or which posts are most popular within a particular series.
Click tracking gives you insight into the behavior of your customers in terms what they want, how long and where they are going next. This will give you a better idea of how effective your landing pages, PPC campaigns and email newsletters are. This information can be used to create engaging content, better-targeted ad campaigns, email newsletters, and optimized landing pages.
Three Ways Click Tracking Can Help Optimize Your Landing Pages

It can be difficult to track how long visitors spend on each page without click tracking. This can hurt your conversion rates as visitors may not be able to see all the elements they need, which could lead to them not taking the action you want. Click tracking can also help you optimize your landing pages.
1. Find out which is the most popular

Click tracking metrics will give you an idea of which areas of your site are receiving the most attention. It's obvious that a particular area of your page is receiving the most clicks. You can also double your focus on what is popular in terms of user experience by knowing what is working.
What is working well on your page? It's okay to display it.
2. Find areas that need improvement

A high click-through rate (CTR), indicates that visitors are satisfied with what you have to offer and that you have earned their trust. Low click-through rates on the other side mean that you should go back to the drawing boards and find out what isn't working. Click tracking allows you to see which copy visitors are not responding to, what pages they're skipping, and which CTAs that they're not clicking. This allows you make quick and efficient changes.
Rapid drops in clicks on specific parts of your website could indicate major changes in user behavior or reveal any bugs that are still present on your page.
3. Learn what customers want

One of the biggest challenges for businesses as the internet evolves and grows is how they can better understand their customers. Businesses have used surveys, phone calls and focus groups in the past to understand their customers. However, these methods are not very effective. Click tracking can be used to see how customers interact with your brand and products. You can also see how they interact with products from your competitors.
You can use visitor behavior to understand what your customers expect from your landing pages. The click data can be used to make changes in your copy and layout to help visitors find what they are looking for.
Get Tracking, Optimizing and Converting

Designers need to be aware of the links people click to get to their main call-to action or landing page. They can improve conversion rates and the user experience by monitoring what visitors click on their website. Visitors can click on links that are slightly different from the original website design, such as colors or graphics, and sometimes this can dramatically alter the website's navigation.
Click tracking allows marketers to gain a better understanding about customers and make informed design decisions. You can identify patterns in click tracking data that will help you maintain page optimizations. Smart Builder is a conversion intelligence tool that allows you to track what visitors do on your site and make that data useful.