Every year, more than 30 Million tweets are scheduled through Buffer, making it the number one channel where Buffer users are scheduling their social media posts. As of today, we're helping Buffer users take their planning to the next level — we've just released scheduling for Twitter threads so that anyone can easily schedule their Twitter threads with Buffer for free!
You can now draft unlimited-length Twitter threads, preview how'll they look, save them for later, and schedule them for the optimal time.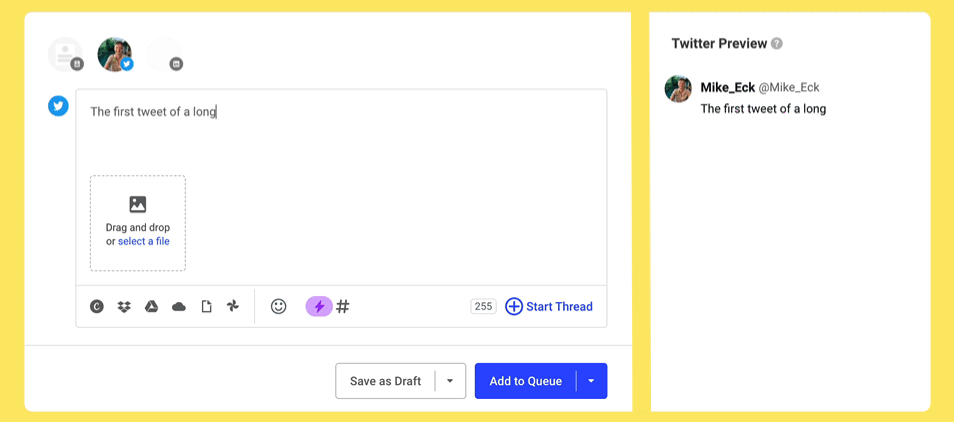 Scheduling for Twitter threads has been a most-requested feature from Buffer users ever since threads became available on the platform — and rightfully so. Since the launch of the feature in 2017, Twitter threads have become an everyday way to use Twitter and share content.